ORDERS SHIPPED TUESDAYS & FRIDAYS
FREE UK STANDARD SHIPPING ON ORDERS OVER £30
Affordable Fashion that Doesn't Compromise on Style: KelZo Jewellery
Posted on April 20 2023, By: Zoey Allen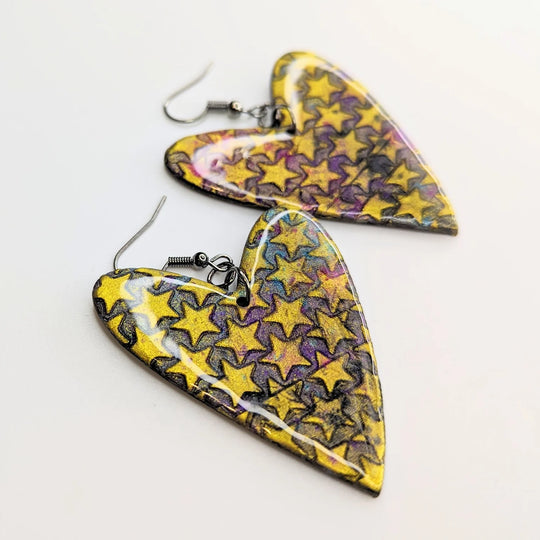 In today's fast-paced world, it's no surprise that fast fashion has become a dominant force in the fashion industry. But as consumers become more aware of the environmental and social impact of their shopping habits, many are seeking out alternatives that are both affordable and ethical. That's where KelZo Jewellery comes in.
KelZo Jewellery is a small, independent jewellery brand that offers a range of unique and affordable handmade earrings, rings and necklaces. What sets them apart is their commitment to sustainability and ethical production. Unlike fast fashion, KelZo Jewellery does not sacrifice quality for price. Instead, they prioritise using eco-friendly materials and ensuring that every piece is made with care and attention to detail.
One of the standout collections from KelZo Jewellery is their "KelZo Basics" line, which features simple single colours or basic marbles that are perfect for everyday wear. These pieces are not only wardrobe staples, but also an even more affordable choice when it comes to buying handmade earrings, with all pieces priced at £10 or under. Some pieces may stay permanently, while others are added as each new collection is created and simply sell through.
But KelZo Jewellery isn't just about affordability and sustainability; it's also about style. The brand's collections are inspired by everything from music to nature, resulting in a diverse range of designs that appeal to a wide range of tastes. From Bowie-inspired lightning bolt drop earrings to marbled neon star and moon earrings, there is something for everyone at KelZo Jewellery.
In addition to offering stylish and sustainable jewellery, KelZo Jewellery also prioritises excellent customer service. They ship orders on Tuesdays and Fridays, and offer free UK standard shipping on orders over £30. And if you're ever unsure about what to buy, their website features a helpful filtering system that allows you to sort by availability, price, and colour.
Bottom Line
In a world where fast fashion dominates the market, KelZo Jewellery is a refreshing alternative that proves that you don't have to sacrifice style or affordability for ethics. By shopping small and supporting independent brands like KelZo Jewellery, you can make a positive impact on the environment and support ethical production practices, all while looking great.
So why not take a browse through KelZo Jewellery's collections and see what catches your eye? You're sure to find something that you'll love - and feel good about wearing.
If you want to read more about fashion and styling for transgender women, why not check out 5 Style Tips for Transgender Women over at Our Transitional Life.